Trusted Resource in Women's Physical Therapy
Corinna Lau, PT, DPT, is an experienced physical therapist who works as a small business owner of Perspectives PT and a Senior Physical Therapist at New York Presbyterian-Columbia University Irving Medical Center. She has specific interests in pelvic health, obstetrics, and cardiopulmonary physical therapy. 
About
Corinna has been a recreational exerciser in Crossfit, weightlifting, and running. She has run 4 marathons and is always looking for the next race or physical challenge. She views her greatest physical achievement as growing, carrying, and delivering her two children. She enjoyed exercising throughout her pregnancies. She truly understands the benefit of exercising smart while pregnant and the rehabilitation of every woman's body postpartum.
Experience
Corinna earned a BS at Boston University in Human Physiology with a minor in Art History and a Doctor of Physical Therapy from Columbia University in 2009. She is a guest lecturer of Cardiopulmonary Assessment and lab teaching assistant of the Pelvic Health course in the Columbia University Program in Physical Therapy.
She is certified as a Pregnancy and Postpartum Athleticism Coach, has taken for continuing education through various platforms including Herman and Wallace and the Hesch Institute to enhance her Pelvic Floor Physical Therapy skills and has received her Certificate of Achievement in Pregnancy and Postpartum Physical Therapy (CAPP-OB) through the American Physical Therapy Association.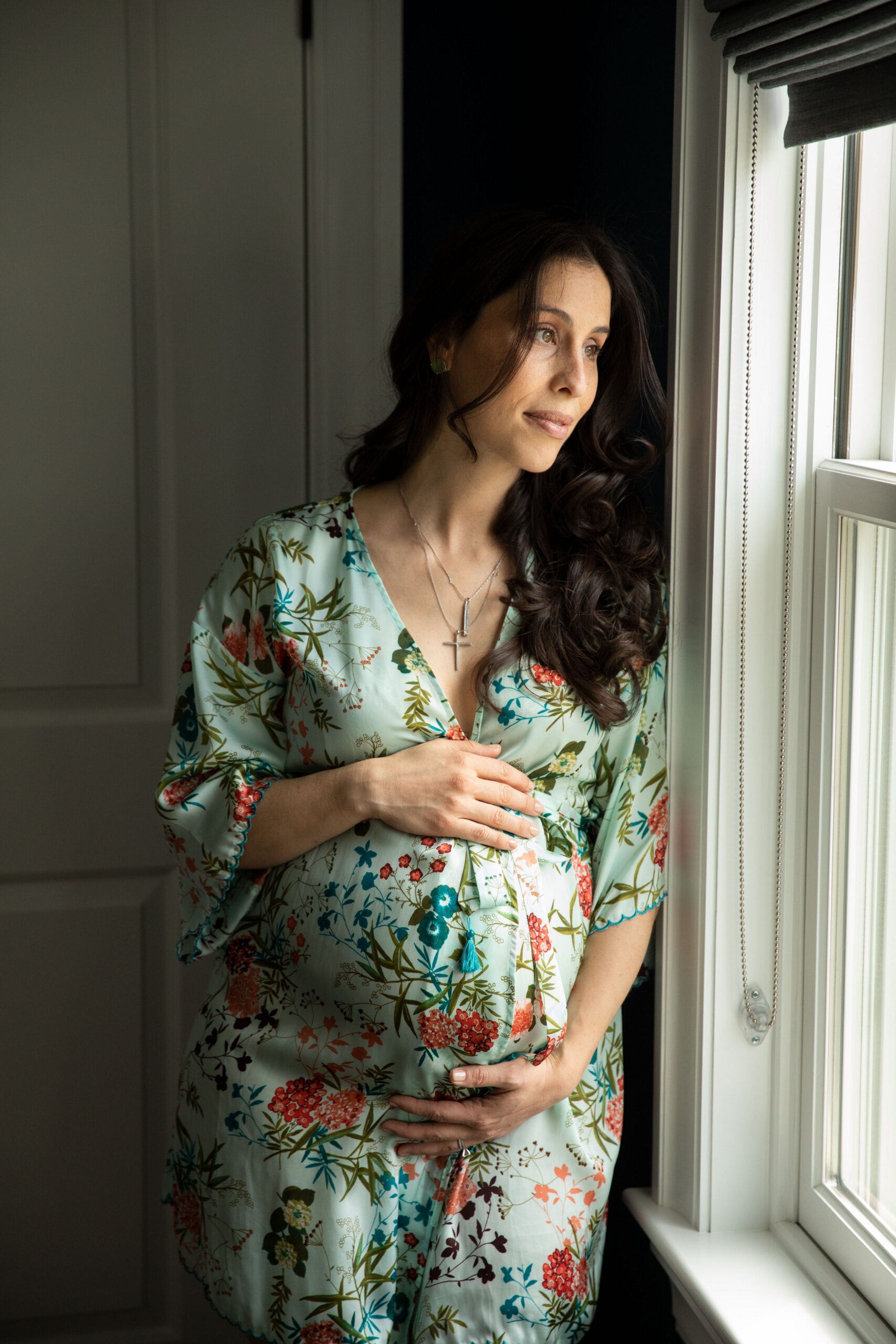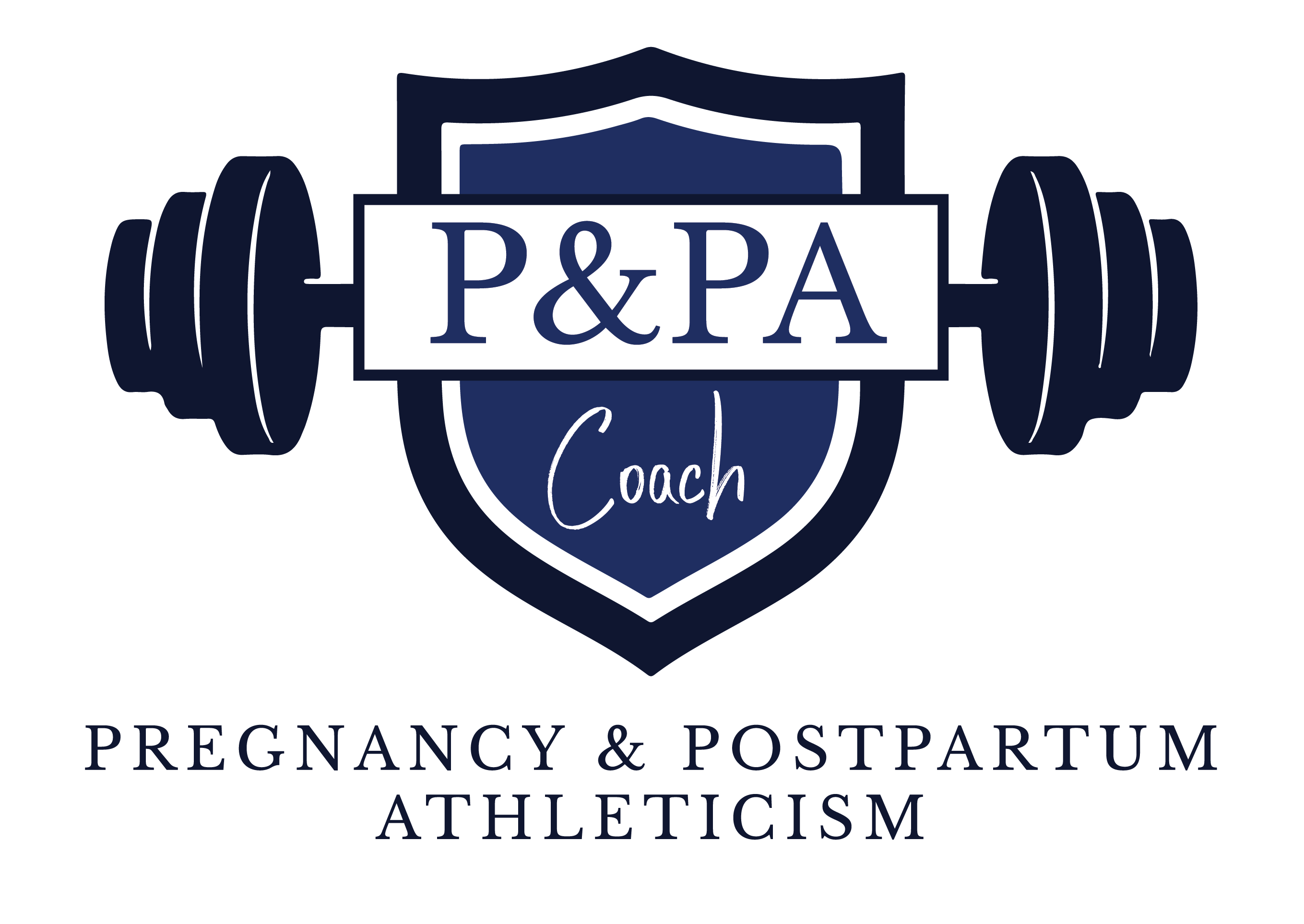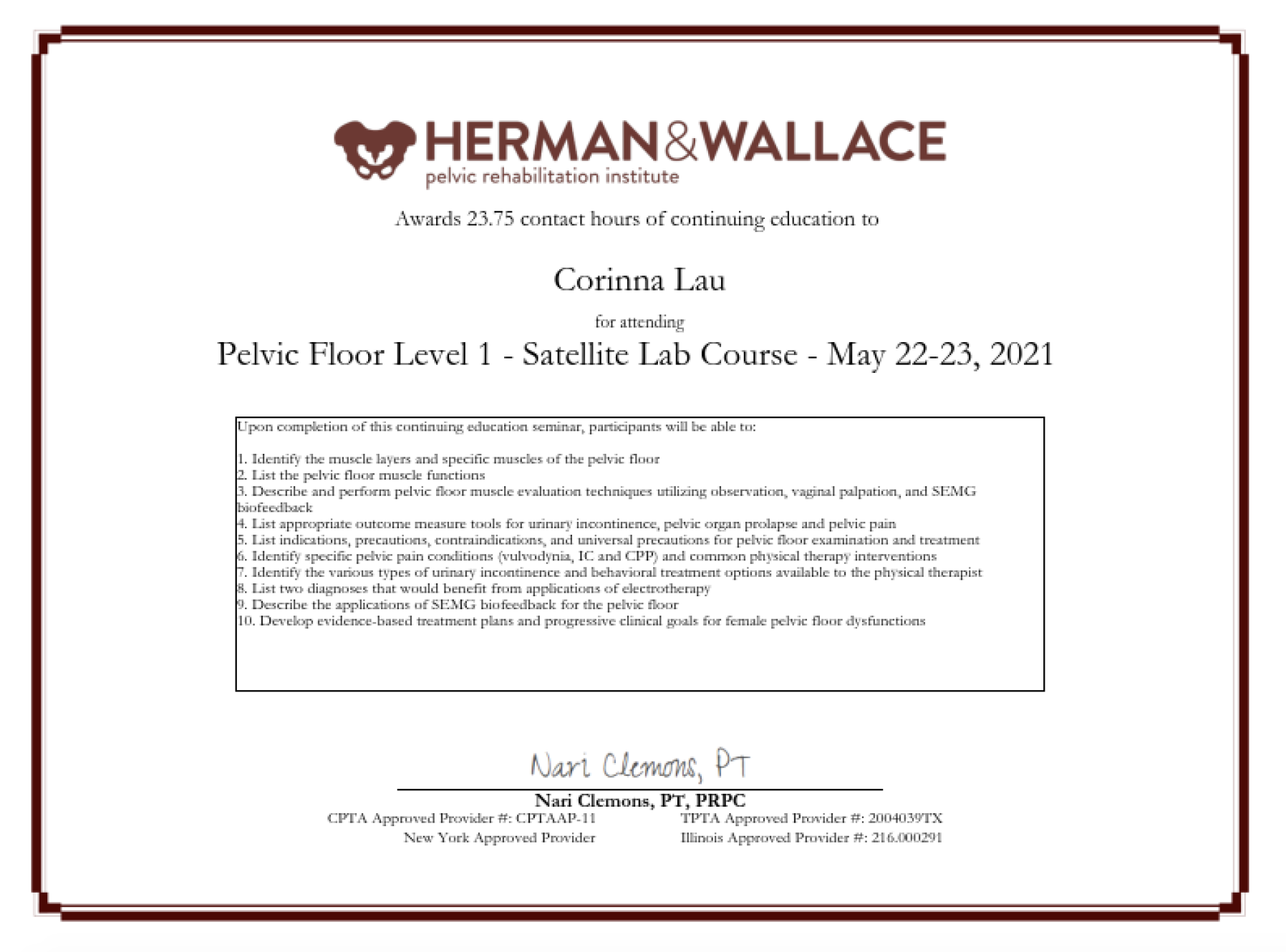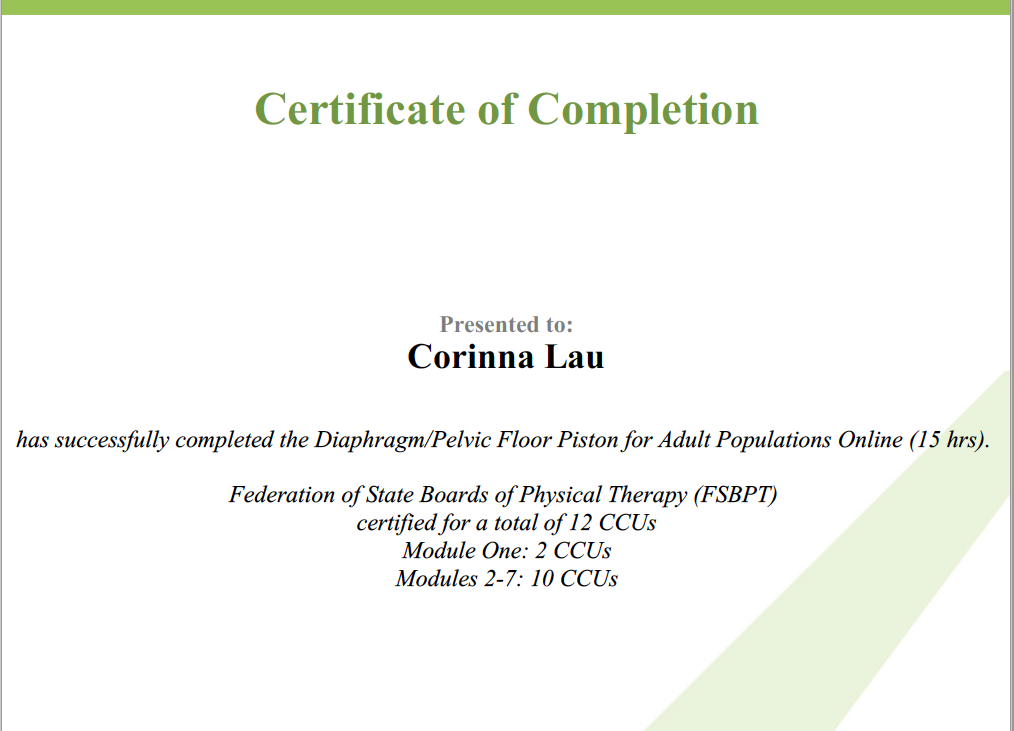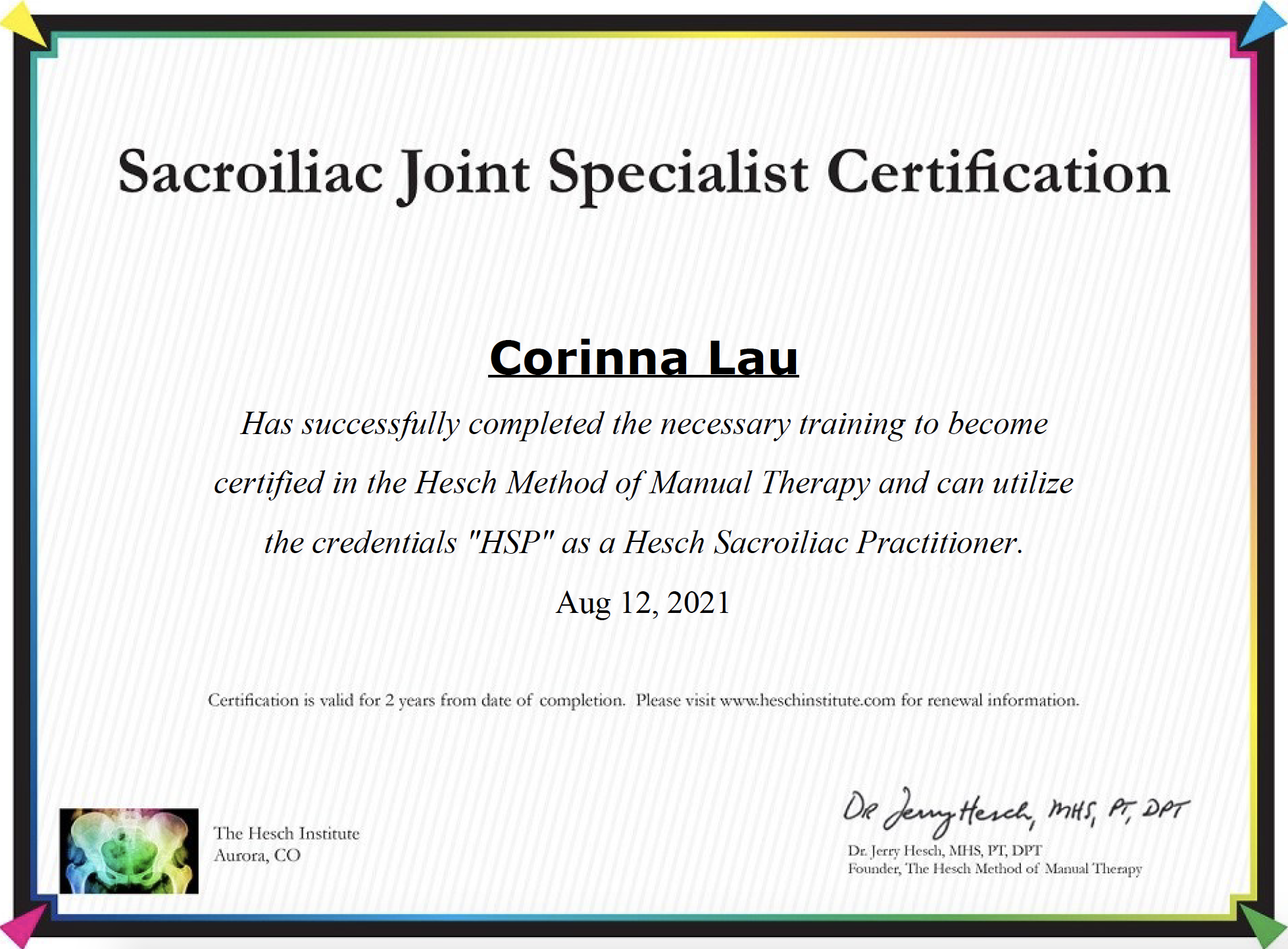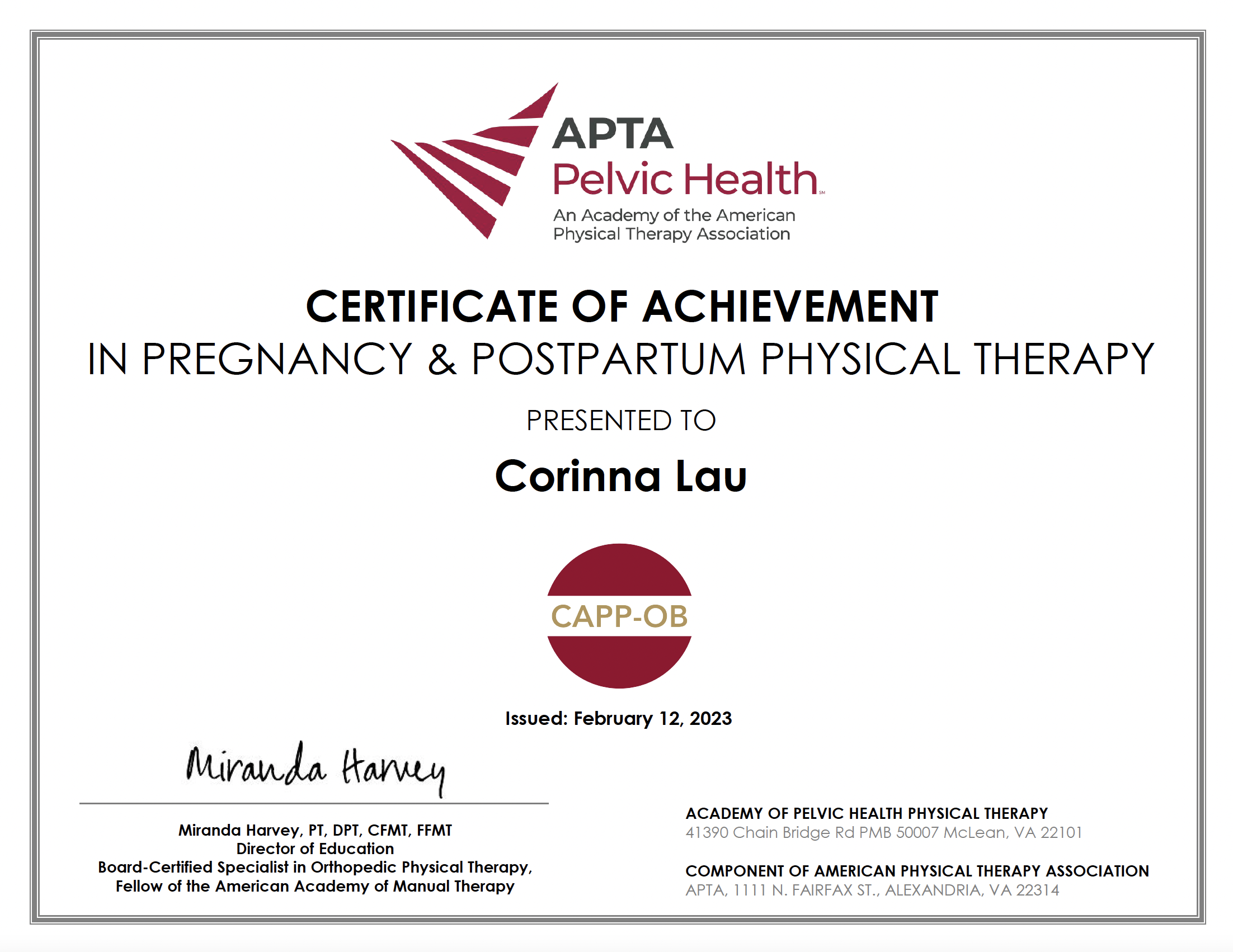 About Us
Perspectives Physical Therapy is a physical therapy practice in Port Washington, NY specializing in changes that happen during the transition into motherhood.
Hours
Mondays & Thursdays: Closed
Tuesdays: 9:30am – 12:30pm
Wednesdays & Fridays: 9:30am – 5:00pm
Saturday & Sunday: Closed
Join Our Newsletter
Sign up to receive news and updates.